This store requires javascript to be enabled for some features to work correctly.
Weddings + Private Events
Whether you're going for a small scale, intimate vibe, or a larger scale blow out, we want the flower side of things to be stress free, exciting + impactful. We offer an off the shelf range for low key, minimal fuss, or for larger events needing something a little more bespoke, you can book an appointment to talk through ideas with one of our events team.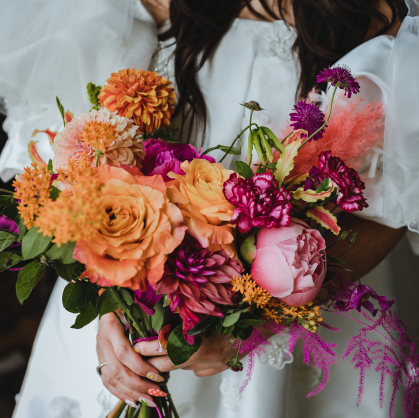 you might also like
Ready-To-Go Weddings
This is for the brides + grooms who trust us to do what we do. If not. Book in a consultation and we can arrange something bespoke.
Coming soon