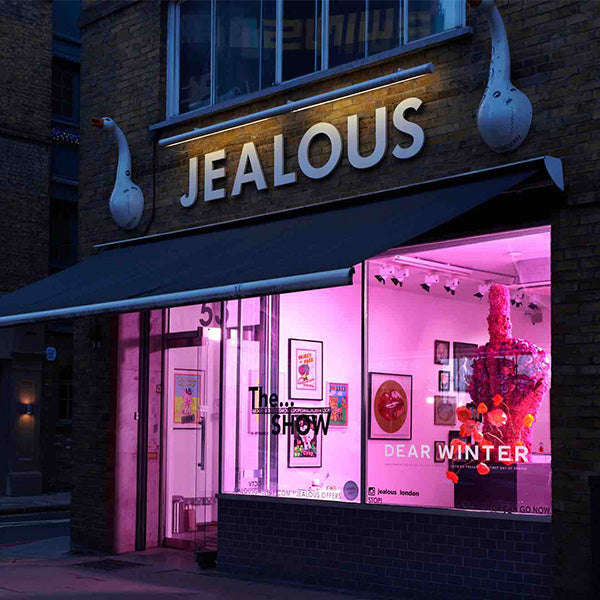 After another year of toughing out the pandemic and a grinding Winter comes to an end, there's never been a more important time to celebrate the arrival of brighter days ahead.
At a time when the world seems to be in a state of flux and things can feel a bit shit — we're ready to relish in Springtime. The special light, the smell of the flowers and the warmth of the sun on our skin. The first day of Spring is a sign of rebirth and a time of tradition. A perfect balance between day and night — and the ray of hope we could all really use right now.
To present the first day of Spring, Uncommon Creative Studio have collaborated with Urban Flower Co to create an original art installation. A living sculpture which exhibits a 5ft high middle finger made entirely from seasonal flowers.
Spring signals the influx of plants and flowers amongst our environments. Plants hold a meaning far deeper than beauty — they represent a symbol of hope, growth, and joy.
The art piece is displayed with the title 'DEAR WINTER' — a timely fuck off to the departure of one of the coldest seasons — as we welcome the first bloom of Spring and how with it, collective optimism grows.
The handcrafted living sculpture will be exhibited at Jealous Gallery, Shoreditch from Monday 21st March until Friday 25th March 2022 — but hurry as nature waits for no one.
The sculpture is made from biodegradable materials and will start to decompose during its time in the gallery. Jealous are a fine art print studio, contemporary gallery, and print publisher.
Uncommon is a creative studio making art, film, images, and brands that people in the real world are glad exists. This sculpture represents their first solo exhibit in the art world — the first in a series of many uncommissioned works.
Uncommon teamed up with Urban Flower Co to bring the idea of 'DEAR WINTER' to life. Urban Flower Co is an independent creative studio founded by botanical artist Matt Richardson. Using flowers and plants as their art form, they style and create living art installations to engage, immerse and connect people to nature.
Each flower was selected by Urban Flower Co with purpose, curating the sculpture by hand to best visualise an explosion of Spring. The piece uses distinct pink, purple and green colours blended with bold, soft and coarse textures to define the middle finger shape.
The sculpture includes over 1000 individual flowers, from a range of different varieties such as: Renoir Ranunculus, Hot Pink Ranunculus, Violetta Ranunculus, Sherry Ranunculus, Magenta Anemone, Purpetta Red Chrsanth, Cerise Dyed Craspedia, Flamingo Lichen Moss, Hypnosis Carnation, Vortex Carnation, Pink Asparagus Fern, Salmon Gypsophila, Jupiter Purple Chamelaucium and Icelandic Poppies.